We are a Unitarian Universalist congregation located in Brevard County on US1 just north of the Pineda Causeway. You are invited to visit us at our regular 10:30am Sunday service - click here for directions.
---
This Sunday, July 8:
9:15 am Sunday Morning Discussion in the Coffee House
10:30 am Sunday Service in Friendship Hall:
Tales of Democracies Around the World: Success and Failure
Sermon by Dr. Houman "Hugh" Sadri
Associate Professor of Political Science, University of Central Florida
Dr. Hugh (Houman) Sadri is a professor and the Coordinator of the Model United Nations Program at UCF.(Click here to read more...)
Music by the Friendship Fellowship Choir, accompanied by Amy Rosebush on the piano and directed by Stephen Downen, pictured here, who also sings solo and plays guitar.
Do you like to sing? see note at the bottom of this page.
---
Wednesday, July 11, at 1 pm:
"Butterfly"
One of the best foreign films ever made, tells the tender story of a shy boy and his teacher during the Spanish revolution. How important is friendship and loyalty? In Spanish, with English subtitles.
This is part of our ongoing Discussion Series.
We meet Wednesdays from 1 to 4 pm in the Fellowship Hall.
Join us to watch the films and stay for the discussions after the showings.
Click here to read more and see the trailers...
---
New minister begins in November
We are pleased to welcome a new minister to Friendship Fellowship at Pineda beginning in November.
She comes to us after a year long search but we are confident that this will be the partnership we've been looking for. She has been in Unitarian Universalist ministry for several years with a variety of experiences and interests. She will not only lead us in growth and strength but will become an active community member with us and with the concerns we share as a faith.
We rejoice in this next step as we celebrate 25 years.
- Susanne Holland, Co-Chair of the Church Leadership Council
---
General Assembly available online
Numerous events at the recent General Assembly were streamed live and recorded for later viewing. Click here to read more...
---
What is Unitarian Universalism?
If you'd like to get a better idea of what Unitarian Universalism is and whether our way of responsibly searching for truth and meaning might be for you, click here for an article we've written about it. But to give you a quick preview of what we believe, we offer you this Welcome written by our Minister Emeritus, Rev. Dr. John M. Higgins:
"Welcome to this place.
This is a place where no revealed truths are promoted and no scripture or human being accepted as infallible. It is a place for searching for truth, but we are believers.
We believe in intellectual freedom, we believe in justice, we believe in compassion, and for concern for each other and for the whole world. We believe in commitment to those ideals which make us active in the struggle for human dignity.
We are Unitarian Universalists."
Who is Friendship Fellowship at Pineda?
Born of the liberal Unitarian Universalist tradition and dedicated to the principles of a free faith, Friendship:
affirms the value and dignity of all human beings

practices the free and responsible search for truth where ever it may be

respects the right of all individuals to their own religious convictions

embraces the diversity of life and searches within it for new insights

strives to make our world more harmonious, just and peaceful

sees living as the goal of life, so we enjoy living responsibly
We welcome all who long for a free and open atmosphere in which to search for their own faith, expand their spiritual horizons, or find new ways to interact with the world in which they live. We welcome diversity of belief and lifestyle because everyone deserves the stimulation of an intellectually active, emotionally supportive and socially conscious community.
This congregation affirms and promotes the full participation of persons in all our activities and endeavors, including membership, programming, hiring practices, and the calling of religious professionals without regard to race, color, gender, gender identity and expression, affectional or sexual orientation, age or national origin.
---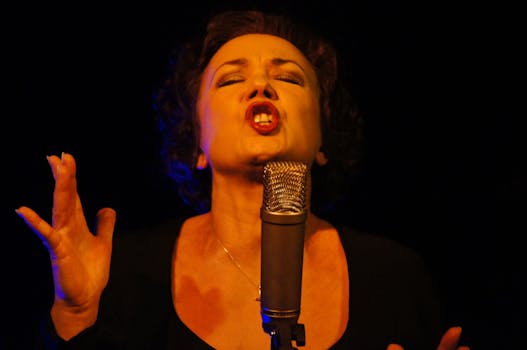 Do you like to sing?
The Friendship Fellowship Choir is open to all who love to sing. No previous singing experience is necessary. Rehearsals are Tuesday evenings at 7:00 pm. Our summer rehearsal schedule, from June through August, is every 2nd & 4th Tuesday. Summer rehearsals are optional. If you would like to sing on a Sunday, simply show up at 10:00 on Sunday to warm up! For more information, email stephendownen@yahoo.com
---
Photo used under Creative Commons from jeffreyw